Slightly chaotic outing with a emergency prelude in German:
 Radio-Blau-Kollege Hilmar hilft aus, weil ich meinem Gast die falsche Adresse genannt hatte. Wir spielen eine Runde Discard Or Picard, die in einer dys-/utopischen Roboterbibliothekar_innenzukunftsvision mündet.
My guest finds the studio! I rant about old people on the train, enjoy some nice swearing on the air and we find out if our 20-year-old selves would have been friends in a round of Way Back Match Game.
Marta reports from the Fed Con in Bonn. Finally we learn which former Star Trek cast member is best and worst at stand up!
Finally, a stand up experiment where I got the audience to wish my mother a happy Mother's Day in Polish via pantomimnemonics!
Links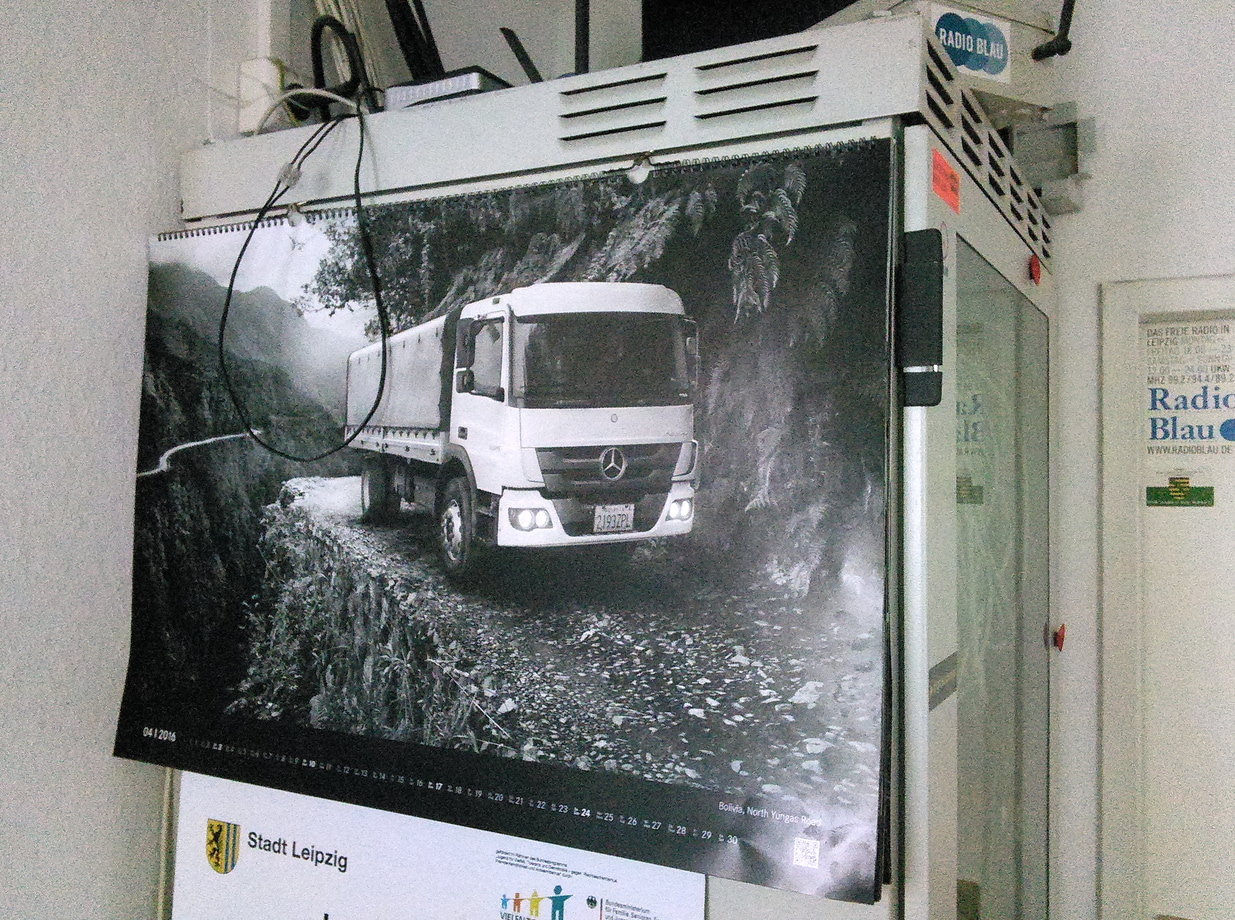 Image: In nonironic memory of the Radio Blau Truckporn, which "vanished":