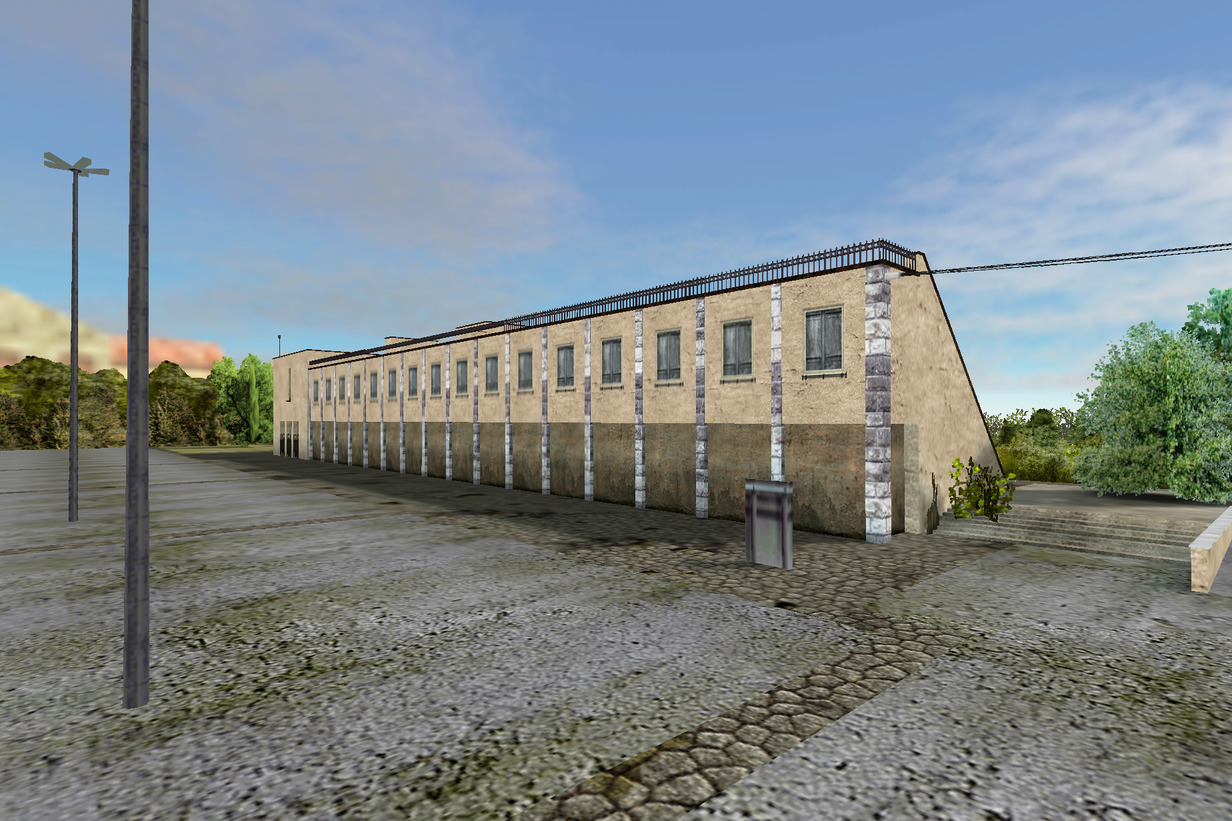 An in-game photograph of the north tribune of the former/demolished swimming stadium at the Sportforum Leipzig (maps, streetview, geohack, wiki). Its planning originates in the 1920s, later pursued by the Nazis and continued in the GDR. This manifests in an ambiguous architecture, both contextually and aesthetically.
I built it within the game Day of Defeat, a Half-Life mod popular in the early 2000s, known for its more realistic simulation of WWII, using the game's textures and engine.
It was part of the 2013 exhibition "Places You Should Know — Traces of National Socialist history in Leipzig" ("Orte, die man kennen sollte") at the HGB Leipzig. See also project website and a longer text (in German).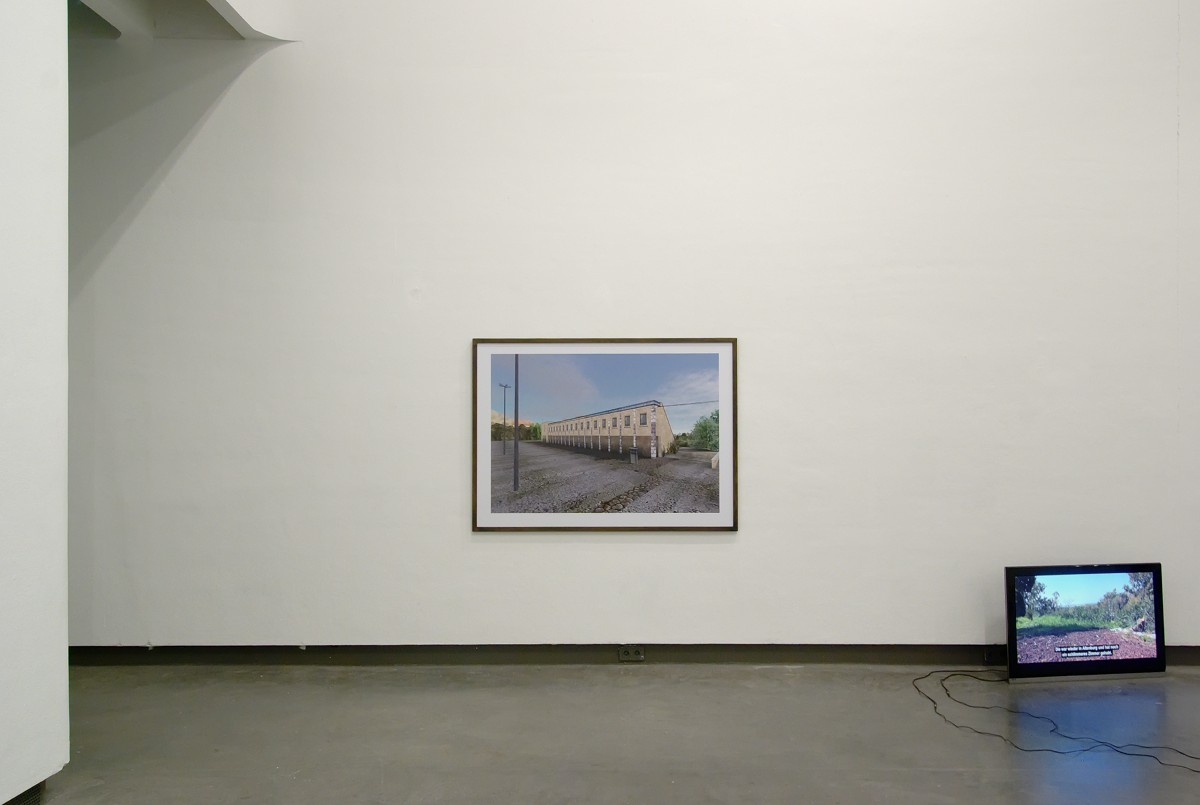 Digital C-Type-Print, 150×100cm. At unfiltered/nearest-neighbor 25dpi, each pixel is a 1×1mm square. The monitor on the right is not part of this work.