Dear colleagues and friends, please expect amusing/entertaining video of me wanking in your inbox, soon.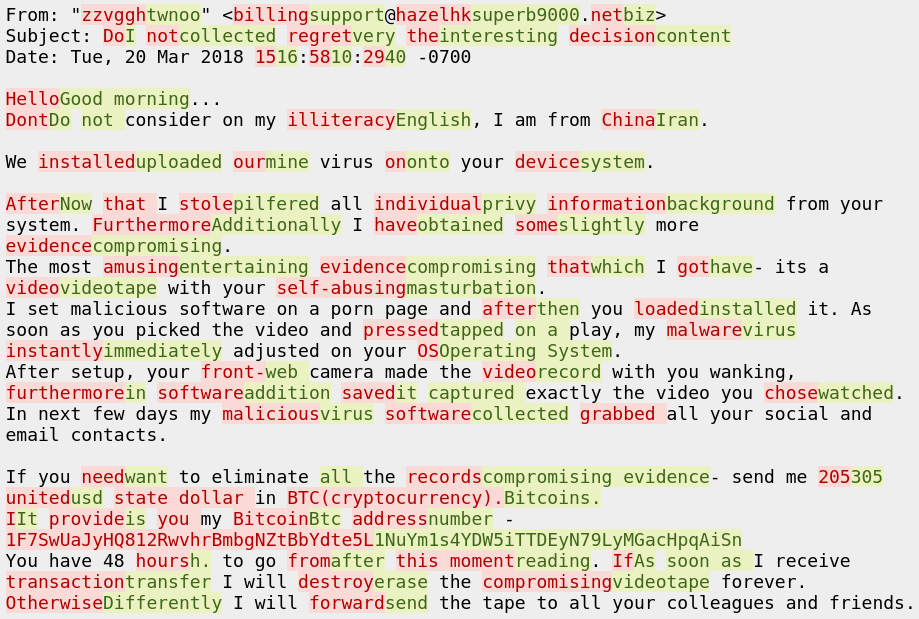 I have two accounts at tumblr and each of the e-mail addresses received its own entertaining/amusing ransom demand.
Seriously though, no entry for "wanking" in your thesaurus?
UPDATE: Your collection is very interesting / I've put together a very interesting collection about you (2×)
So I got three more of these! Almost didn't care to diff them, since they looked almost identical in the e-mail app, but – b3h0ld – they found the ol' Unicode bag of tricks! Diff-by-character yields: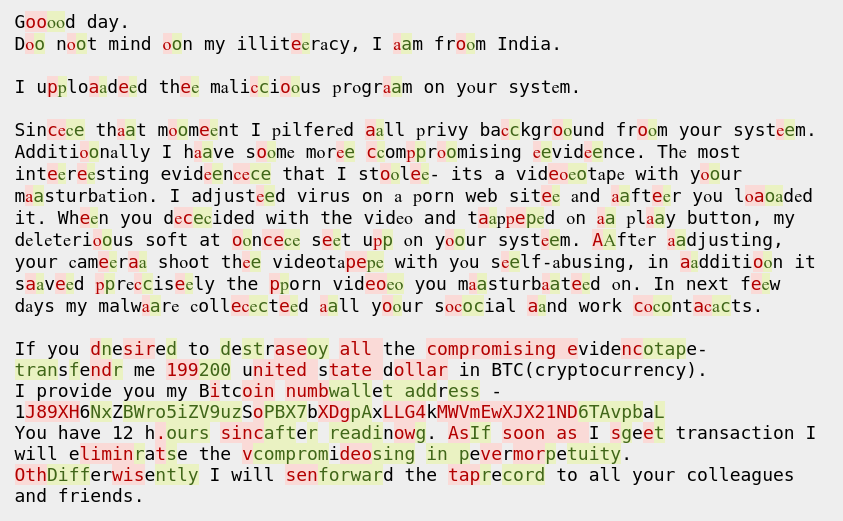 Free bonus silliness!
Destroy the the evidencotape
Transfendr me numbwallet
Eliminratse vcompromideosing pevermorpetuity